The business card is by far one of the most important tools for you if you want to get exposure while networking. But remember, the way you create your business card can easily impact your connections. You do have to wonder though, what does the business card say about you?
What Does Your Business Card Say About You?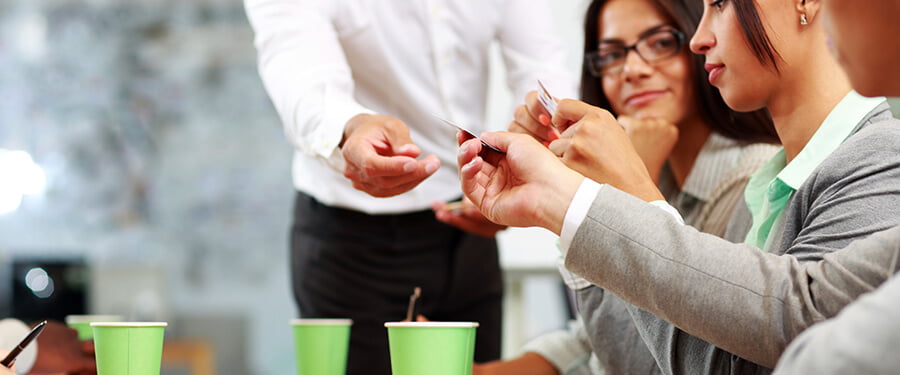 You will need to add your logo, your email, phone number and other relevant information in a visually appealing manner. People usually tend to avoid business cards that are stale, they want something that stands out and which does catch the eye. Of course, you do need to keep things professional but the better the experience you have, the better the results you can deliver to begin with.
Adding irrelevant information or bringing in too many visuals without offering enough info isn't ok at all. Unfortunately, lots of companies fall in this trap and unfortunately the results might not be as good as you expect them to be. That's why having the right business card design does pay off, because you will get to impress the audience and offer them meaningful information that will matter quite a bit.
What do you need to do in order to make your social presence relevant? Try to add social information for the most important social sites that you are active on. Also, keep in mind that you need to understand what really engages your customers to begin with. It's very important to try and focus on skipping the addition of your homepage. People are more interested on the page that actually delivers results to their solutions, so heading customers towards your services is a much better idea.
Always consider visuals. These usually sell your solutions, so try to keep that in mind to the best of your capabilities. Remember that a good business card should sell your services, but use visuals in a good way so you can increase your sales faster and a lot better!
You can try to inspire curiosity with your business card as well. That always works and you should consider this type of approach as it can be very helpful most of the time. If possible, try to link the online and offline world by offering information about your site and your offline presence as well. This way you get to serve both worlds and customers/potential partners will receive more options, which is always helpful.
At the end of the day, your business card is a call to action and the way you use it is all up to you. Make sure that you create a business card that's helpful, which provides you with a great value for your money and in the end the experience will be more than impressive.
Make the business card useful, meaningful and efficient. Spruce it up with visuals and make it appealing, then you will see that results will come very soon. Don't opt for the stale designs though, be innovative as the experience will be amazing for you!